WE AT FUTREX BELIEVE THAT
early identification of health risks leads to early prevention
that offers hope for cure.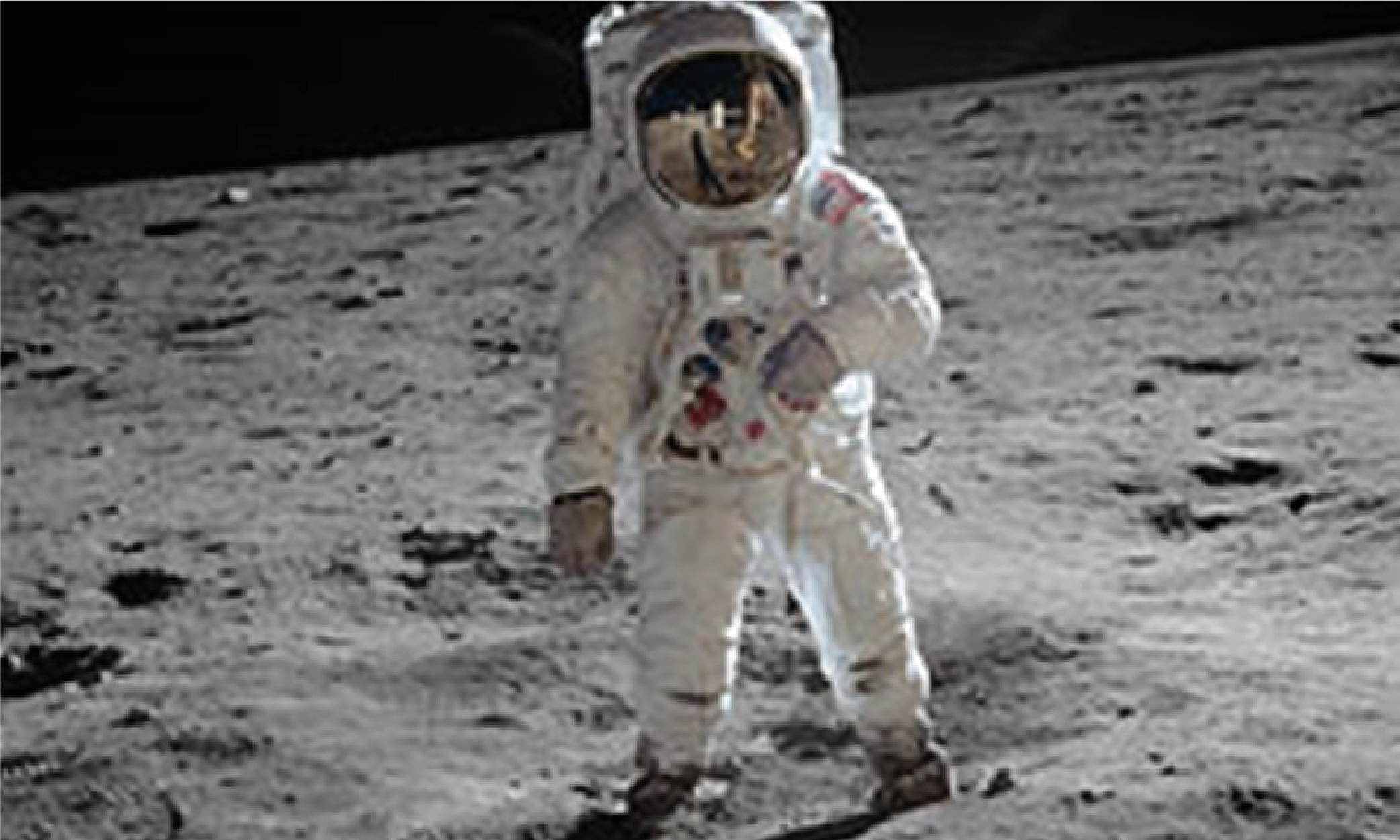 In the year 1969, history was created with so little technology. In a time when technology was just being explored, a man was sent to the moon. The Apollo program led to the spin-off of many new high-tech companies that successfully transferred the space program's leading-edge technology into successful commercial products and services. And we, Futrex, are proud to be one among them. 
Futrex was conceived by none other than one of the key members of the engineering team, Bob Rosenthal of the Apollo Program. His expertise included measuring low level star light and using that light to determine the chemical composition of many substances. During the past 40 years, Futrex and its sister companies have developed instruments that are used:
As a family run company, Bob & his wife Carole managed Futrex together for over thirty years. They loved their home town of Passaic, New Jersey. Along with running the company successfully, they brought immense joy to their friends & family and together, they raised four children.



Innovation
We are passionate about new ideas

Customer Focus
Whatever we do is keeping our Customer in mind

Respect
We treat others the way we like to be treated

Care
We care for our Customers, Colleagues and the Community as a whole
1981​, Aug 25​
Patent Number : 4,286,327
Apparatus for Near Infrared​Quantitative Analysis ​Inventors: Robert D.​Rosenthal, Scott B. Rosenthal​
1983​, Apr 5
Patent Number : 4,379,233
Optical Arrangement for Quantitative Analysis Instrument Utilizing Pulsed Radiation Emitting Diodes Inventor: Scott B. Rosenthal
1983​, Sep 13
Patent Number : 4,404,642
Apparatus for Near Infrared Quantitative Analysis With Temperature Variation Correction Inventor: Robert D. Rosenthal
1984​, Aug 14
Patent Number : 4,466,076
Apparatus for Near Infrared Quantitative Analysis With Temperature Variation Correction Inventor: Robert D. Rosenthal
1984, Nov 6
Patent Number : 4,480,706
Automatically Determining the Test Weight Per Bushel of Grain Inventor: Robert D. Rosenthal
1984, Dec 11
Patent Number : 4,487,278
Instrument for Providing Automatic Measurement of Test Weight Inventor: Robert D. Rosenthal
1986, Dec 2
Patent Number : 4,627,008
Optical Quantitative Analysis Using Curvilinear Interpolation Inventor: Robert D. Rosenthal
1986, Dec 30
Patent Number : 4,633,087
Near-Infrared Apparatus for Measurement of Organic Constituents of Material Inventors: Glenn K. Rosenthal, Jeffrey D. Stephens, Robert D. Rosenthal
1987, Sep 8
Patent Number : 4,692,620
Near Infrared Measuring Instrument with Sample Holder Inventor: Robert D. Rosenthal
1988, Mar 29
Patent Number : 4,734,584
Quantitative Near-Infrared Measurement Instrument for Multiple Measurements in Both Reflectance and Transmission Modes Inventor: Robert D. Rosenthal
1988, Aug 2
Patent Number : 4,761,552
Standard for Near-Infrared Reflectance Measurement and Method of Making the Same Inventor: Robert D. Rosenthal
1989, Jan 17
Patent Number : 4,798,955
Measurement Locator and Light Shield for Use in Interactance Testing of Body Composition and Method for Use Thereof Inventor: Robert D. Rosenthal
1989, Jan 31
Patent Number : 4,801,804
Method and Apparatus for Near Infrared Reflectance Measurement of Non-Homogeneous Materials Inventor: Robert D. Rosenthal
1989, Jul 25
Patent Number : 4,850,365
Near-Infrared Apparatus and Method for Determining Percent Fat in a Body Inventor: Robert D. Rosenthal
1990, May 22
Patent Number : 4,938,014
Near-Infrared Apparatus and Method for Determining Percent Fat in a Body Inventor: Robert D. Rosenthal
1990, Nov 6
Patent Number : 4,969,115
Method and Apparatus for Identifying Causes of Repeatability Problems in Near-Infrared Analytical Instruments Inventor: Robert D. Rosenthal
1990, Apr 10
Patent Number : 4,915,827
Method and Apparatus for Optical Sorting of Materials Using Near Infrared Absorption Criteria Inventor: Robert D. Rosenthal
1990, Nov 13
Patent Number : 4,970,671
Bias Drift Compensation in Near Infrared Quantitative Analysis Instruments Inventor: Robert D. Rosenthal
1991, Feb 5
Patent Number : 4,990,772
Apparatus and Method for Calibrating a Near-Infrared Interactance Probe Inventor: Robert D. Rosenthal
1991, Jul 2
Patent Number : 5,028,787
Non-Invasive Measurement of Blood Glucose Inventors: Robert D. Rosenthal, Lynn N. Paynter, Linda H. Mackie
1991, Nov 26
Patent Number : 5,068,536
Method for Providing Custom Calibration for Near-Infrared Instruments for Measurement of Blood Glucose Inventor: Robert D. Rosenthal
1991, Dec 31
Patent Number : 5,077,476
Instrument for Non-Invasive Measurement of Blood Glucose Inventor: Robert D. Rosenthal
1992, Feb 4
Patent Number : 5,086,299
Non-Invasive Measurement of Blood Glucose Inventors: Robert D. Rosenthal, Lynn N. Paynter, Linda H. Mackie
1992, Jul 28
Patent Number : 5,134,302
Method and Means for Generating Synthetic Spectra Allowing Quantitative Measurement in Near Infrared Measuring Instruments Inventor: Robert D. Rosenthal
1993, Apr 20
Patent Number : 5,204,532
Method for Providing General Calibration for Near-Infrared Instruments for Measurement of Blood Glucose Inventor: Robert D. Rosenthal
1993, Jun 8
Patent Number : 5,218,207
Using LED Harmonic Wavelengths for Near-Infrared Quantitative Inventor: Robert D. Rosenthal
1993, Aug 17
Patent Number : 5,237,178
Non-Invasive Near-Infrared Quantitative Measurement Instrument Inventors: Robert D. Rosenthal, John J. Mastrototaro, Joseph K. Frischmann
1994, Jun 7
Patent Number : 5,319,200
Rapid Near-Infrared Measurement of Nonhomogeneous Samples Inventors: Todd C. Rosenthal, Daniel Kaminsky, Robert D. Rosenthal
1994, Jun 28
Patent Number : 5,324,979
Method and Means for Generating Synthetic Spectra Allowing Quantitative Measurement in Near-Infrared Measuring Instruments Inventor: Robert D. Rosenthal
1994, Nov 8
Patent Number : 5,362,966
Measurement of Finger Temperature in Near-Infrared Quantitative Measurement Instrument Inventors: Robert D. Rosenthal, Lynn N. Paynter, Reynaldo J. Quintana
1994, Nov 15
Patent Number : 5,365,066
Low Cost Means for Increasing Measurement Sensitivity in LED/IRED Near-Infrared Instruments Inventors: Don E. Krueger, Jr., Robert D. Rosenthal
1995, Jul 25
Patent Number : 5,436,455
Non-Invasive Near-Infrared Quantitative Measurement Instrument Inventors: Robert D. Rosenthal, John J. Mastrototaro, Joseph K. Frischmann, Reynaldo Quintana
1995, Aug 1
Patent Number : 5,438,201
Method and Apparatus for Restraining Finger Motion in Blood Analyte Optical Measurement Inventors: Robert D. Rosenthal, Ryoichi Yabe
1996, Nov 12
Patent Number : 5,574,283
Non-Invasive Near-Infrared Quantitative Measurement Instrument Inventor: Raynaldo Quintana
1996, Nov 19
Patent Number : 5,576,544
Method for Providing General Calibration for Near-Infrared Instruments for Measurement of Blood Glucose Inventor: Robert D. Rosenthal
1997, Dec 30
Patent Number : 5,703,364
Method and Apparatus for Near-Infrared Quantitative Anslysis Inventor: Robert D. Rosenthal
2000, May 16
Patent Number : 6,064,896
Non-Invasive Measurement of Blood Glucose Using Instruments That Have Less Precise Detection Capability Inventor: Robert D. Rosenthal
2000, May 23
Patent Number : 6,066,847
Procedure for Verifying the Accuracy of Non-Invasive Blood Glucose Measurement Instruments Inventor: Robert D. Rosenthal
2000, Oct 17
Patent Number : 6,134,458
Light Probe for a Near-Infrared Body Chemistry Measurement Instrument Inventor: Robert D. Rosenthal
2000, Nov 21
Patent Number : 6,151,517
Method and Apparatus for Non-Invasive Quantitative Measurement of Blood Analytes Inventors: David E. Honigs, Robert D. Rosenthal
2002, Jun 1
Patent Number : 6,336,044
Reliable Body Fat Measurement in Self-Service Health Parameter Measuring System Inventors: Hassam Ghiassi, Robert D. Rosenthal
2002, Nov 5
Patent Number : 6,477,392
Calibration of Near-Infrared Quantitative Measurement Device Using Optical Measurement Cross-Products Inventors: David E. Honigs, Robert D. Rosenthal
2005, Nov 22
Patent Number : 6,968,221
Low-Cost Method and Apparatus for Non-Invasively Measuring Blood Glucose Levels Inventor: Robert D. Rosenthal
2008, Nov 4
Patent Number : 7,445,600
Multi-Function, Self-Service Health Kiosk Arthur G. Carr, Samuel G. Guss, Thomas E. Piston, Jr., Robert D. Rosenthal